…Tom Werner, co-owner of the Fenway Sports Group (Owner of the Boston Red Sox, Rousch Racing Group and Liverpool FC). Werner graduated from the Hotchkiss School before going to Harvard. After leaving Harvard, Werner went to Hollywood and produced many successful TV shows, including That 70's Show.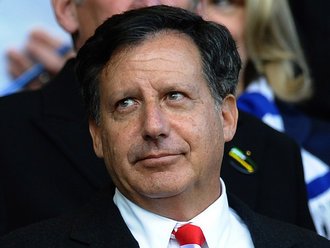 As part of the Red Sox ownership, Werner was present for one of the worst collapses in history, and then actually signed paychecks for the Most Unlikeable Team Ever last season.
I remember my dad waking me up to watch the last inning of the 2004 World Series, and loving the Red Sox. Now, they have faded into obscurity for me and many of my friends. We'll see what 2013 brings.